Welcome to Spring Valley Manufacturing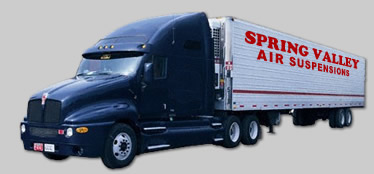 "Pulling ahead with Quality."
Spring Valley Manufacturing, Inc. manufactures some of the best products in the trucking industry. We are the only company that can handle all of your air suspension needs. We pride ourselves on having one of the widest lines of air suspensions in the industry. We manufacture suspensions from auxiliary lift axles to primary trailer suspensions. We also taylor to fit custom needs and are always designing new product to help benefit our customers.